Clio

Supporting Character

Gender

Female

Ethnicity

Latina

Age

11 or 12

Family

Swimwear

Light green one-piece swimsuit with a green diagonal line
Clio
is
Twister
's older cousin who is around Reggie's age. Clio is the exact opposite of Reggie in the sense that she is more "girly." Because she openly imposed on Reggie with her beliefs on how girls should act, Reggie goes on the defense. In the episode "Ice Queens", Clio and Reggie challenge each other to switch sports during Winterfest. In the end, the girls become close friends after Clio proves herself to a surprisingly good hockey player and Reggie proves herself to be surprisingly good at figure skating.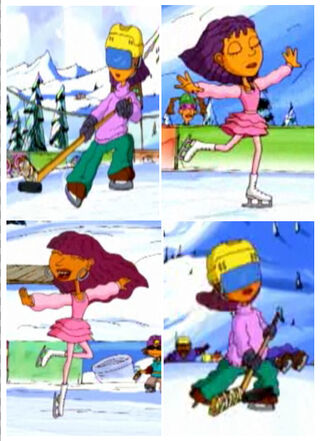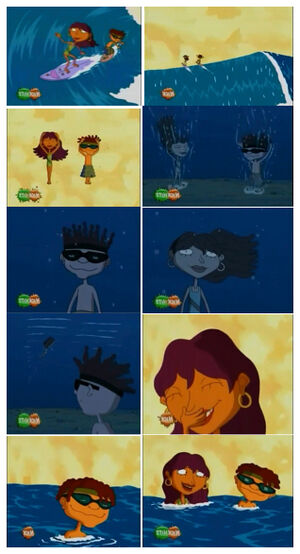 In the episode "The Return of Clio", Clio visits Ocean Shores and, without even trying to be too competitive, "one-ups" Otto at rollerblading, skateboarding and surfing. Otto becomes jealous of the fact that Clio was receiving what he thought was "his" positive attention. In the end, Otto realizes that instead of being jealous of Clio's ability, he should think of it as an opportunity to learn from each other. There was a scene in this episode that caused fans to speculate a romantic connection between Clio and Otto. For more information on this particular scene, refer to Otto's page.
Clio's surname is unknown. However, it can be speculated that she's from Twister's father's side of the family, as they both have dark skin. If she is Twister's first cousin and her father is the brother of Twister's father, then her last name may also be Rodriguez.
The role of Clio was played by Jamie Maria Cronin.
Gallery
Community content is available under
CC-BY-SA
unless otherwise noted.